COACHING-CONSULTING-CORPORATE TRAINING-KEYNOTES

D&S Performance Optimisation SHOWREEL
Doug Gordon
International Speaker, Consultant & Corporate Trainer
"Following on from a fantastic keynote he gave at our annual conference, Doug has been working with me for over a year now. His unique mix of business experience combined with his motivational coaching have been a powerful combination for me and Ocuco"
Leo McCanna, Chief Executive Ocuco
Doug Gordon is an international speaker, a radio presenter and CEO of D&S Performance Optimisation. He spent 21 years in the Investment industry selling Hedge Funds and Mutual Funds B2B to Global Banks, Institutional Fund Managers and Stockbrokers. He held positions of Head of Sales and Marketing and Sales Director at two of the top Fund Managers in Europe. In 2012 he had a near death experience which was the same year he did an industry record of over $1.75BN in sales in one year.
D&S PERFORMANCE OPTIMISATION specialises:
COACHING – CONSULTING – CORPORATE TRAINING
COACHING     –  More ROI in business/life, in a shorter time with less stress.
CONSULTING – business advice on performance, sales, marketing, culture, wellness.
TRAINING        – Sales, Performance optimisation, presentation skills, goals, mindset.
Keynote speaking
Doug has spoken on stage in America, all over Europe and the UK with film stars, TV Celebs, sports stars, CEOs, and NY Times Bestselling authors. In terms of conferences he has spoken at the All-Ireland Business Summit, the National Finance Summit, the Irish Business Expo, the National Health Summit, at the Association of Key Account Managers Summit, the World Family Office Investment Summit, The International Transfer Agency Summit, the Hyper Sales Growth Conference and at the Speak and Write to Make Millions conference.
Topics include
How I tripled my sales to $1.75Bn in one year and how you can triple yours too.
CEO's role in key account management & How to optimise your team's potential.
High Performance Success without Stress.
Performance Optimisation for Business and for life.
How to create more Wealth, Health and Happiness in you business and your life.

Business Coaching
Doug works 1-1 with some of the leading CEOs, Managing Directors and sports stars in the world…
"Following on from a fantastic keynote he gave at our annual conference, Doug has been working with me for over a year now. His unique mix of business experience combined with his motivational coaching have been a powerful combination for me and Ocuco" 
Leo McCanna, Chief Executive Ocuco
Business Consulting
Doug uses his 21 years working with Fund Management companies where he met with hundreds of CEOs and CFOs of companies that his fund managers were investing in. Thus learning whats works in successful businesses. He also has interviewed some highly successful people on his radio show such as Gary McGann, the chairman of Paddypower Betfair (and ex CEO of Aerlingus), Stuart Lancaster the ex England andLeinster rugby coach, TV Dragons Den millionaires – Eamonn Quinn, Peter Casey and Ramona Nicholas and many more. He uses the research from his radio shows in terms of what made his guests successful with his clients.
"Doug is an amazing high energy speaker, a wonderful man and a beautiful soul. His presentation's and trainings are full on, inspirational and motivational in equal measures. Doug has enjoyed great success and can show you how you can achieve fantastic results in your life as well. I would highly recommend Doug as a coach, business mentor and keynote speaker for any event. If you ever have the honor of spending time with Doug ask him to explain his "MAKE" acronyms to you. Maybe he could make you great again!"
Owen O'Malley, CEO, The Investment Club

Corporate Training
Doug has worked with companies in terms of training in many different industries including financial services, healthcare, technology, blockchain, property and Pharma.
Training topics include:
High Performance Sales & Marketing.
Performance Optimisation for business.
Presentation skills and media training for CEOs.
Mindset.
Goal setting.
Wellbeing and Wellness for businesses.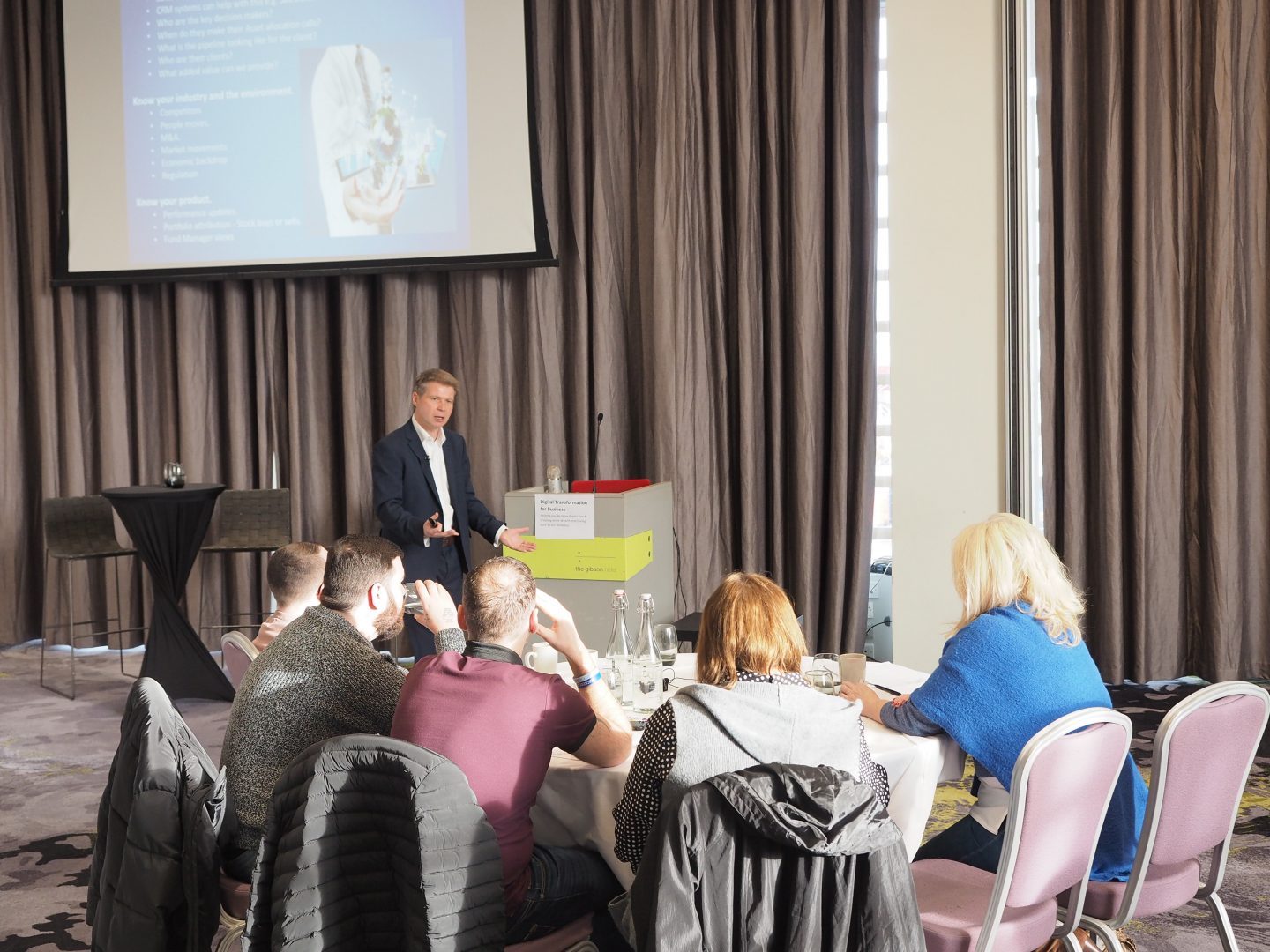 Life Coaching
Doug is a life coach, a mindset coach, a performance coach and a meditation coach. He coaches coaches…
"Doug mentored and coached me on my journey as a High Performance coach. His techniques really helped me with clarity and seeing a clear vision of the future. Not only that, he also helped me with practical steps on enabling my goals to become a reality.
 Doug also advised me on my brand, selling and positioning myself to the right audience. He pushed me outside my comfort zone and helped me with my limiting self-beliefs. As a top class experienced speaker, he worked with me to put together a key note presentation and deliver it with energy and authenticity.  
I would highly recommend Doug as a mentor and coach, both for mindset and moving forward to the next level in whatever area of life you need help with"
Sonya Morton-Firth, High Performance Executive Coach
Radio Show
"Inspirational People, Inspirational Stories" on 103.2 Dublin City FM goes out to over 3 million people across Dublin on mainstream radio every week.
pre-order a copy of Doug's Book
Get A copy of my E-Book for free by clicking the button below
Inspirational People, Inspirational Stories with Doug Gordon
I host a radio show "Inspirational People, Inspirational Stories" on Fridays at 3.30pm on Dublin City FM
The show has a series of high performers such as professional sports people, CEOs, business owners, best selling authors, actors, actresses, inspirational charity workers and many other inspiring people.
Check out the link to the radio show podcasts:
If you missed any of my motivational interview on my radio show. Tune into my podcast.
Gallery
Every project for us is a new challenge! We work hard to provide you with
the best service.
Recent News
Check our Latest News!
by Doug GordonComments: 0Do you believe in yourself? Or have you tried this "self-belief thing" in the past and failed spectacularly …

by Doug GordonComments: 0Most people work for 6-9 hours, then chill out for the rest of the day. Unfortunately, that leaves a lot of…

by Doug GordonComments: 0On a lonely day, sitting idle; have you ever got a feeling about yourself that you can do much better, attain…

more news

Testimonials
I attended Doug's meditation and mindfulness program at Davy. Doug is passionate about helping people and gave all the proceeds from the classes away to charity. His classes are great and really helped a lot of Davy staff.
Doug initiated the mind, body and soul wellness programme at Davy. It was a fantastic idea and we had around 50 people going.  He seems to have helped a lot of people in the classes and I certainly found them very beneficial in terms of optimizing your energy and focus to enhance performance.
Doug delivered a very insightful speech that inspired all participants (coming from all over Europe and the Middle-East). He is a very energetic, passionate and enthusiastic speaker.
Doug is his infectious energy and passion. I was inspired by Doug to take action in relation to my professional development.
Doug delivers his presentations with great enthusiasm and honesty and I can say that the feedback has been very positive both on the day and later.
His life changing experiences, inner flame and big ideas invite others to follow him.
Doug delivered a fantastic keynote session on optimising your team's potential at our ITAS Ireland event. His enthusiasm and presence were captivating.
Doug brings a rare combination of clarity, passion, insight and direct personal experience to his presentations.
His style was very energetic and the audience was captivated from the first words.
Contact Us
Don't hesitate to ask us questions! Fill in the form below and we will respond you shortly! We value any feedback!
Please set Google maps API key before using this widget.